Best selling #1. Whey - CALIFORNIA WHEY - 100% Natural, No Fillers, No Artificial Sweeteners

BUY NOW AT AMAZON HERE


CALIFORNIA WHEY PROTEIN
Experience the taste of real California Whey made with farm fresh milk from California Dairy Farms.
Purest whey Available on the market
Highest Protein per serving guaranteed by independent third party lab testing done by Eurofins 
Almost 25 grams of pure whey protein in 30 grams serving
5.8g BCAA'S and 5.9g EAAs per serving
Zero added sugar and zero artificial sweeteners
Sweetened with 100% with natural and zero calorie stevia
100% soy free. Instantized with natural sunflower lecithin
All prices including shipping, taxes and duties
Certified pure by Labdoor Labs (San Francisco, CA)
***All variants except Natural are mildly flavoured and sweetened and are minimally processed to keep the protein content and amino acid profile high.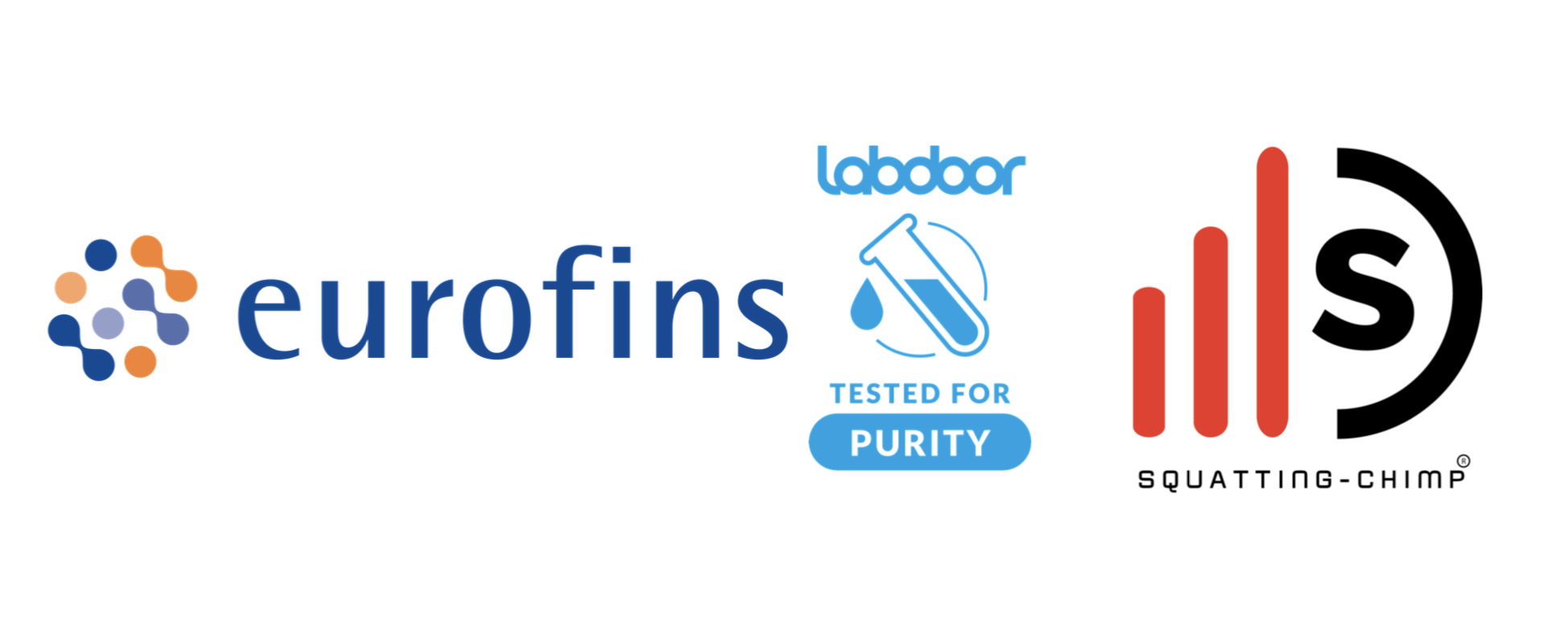 California Whey is sourced from the finest diaries in California, USA. California Whey is well known for its superior quality and delicious natural taste . Unlike many other proteins, our protein is 100% antibiotics free and made only from premium quality cow's milk. 
California Whey is the only supplement brand certified by Eurofins (World leader in Food testing services) for its guaranteed protein content and purity. 
California Whey, A Cleaner and Leaner source of high quality protein. It is trusted by hundreds of athletes and recommended by leading sports nutritionist at SquattingChimp.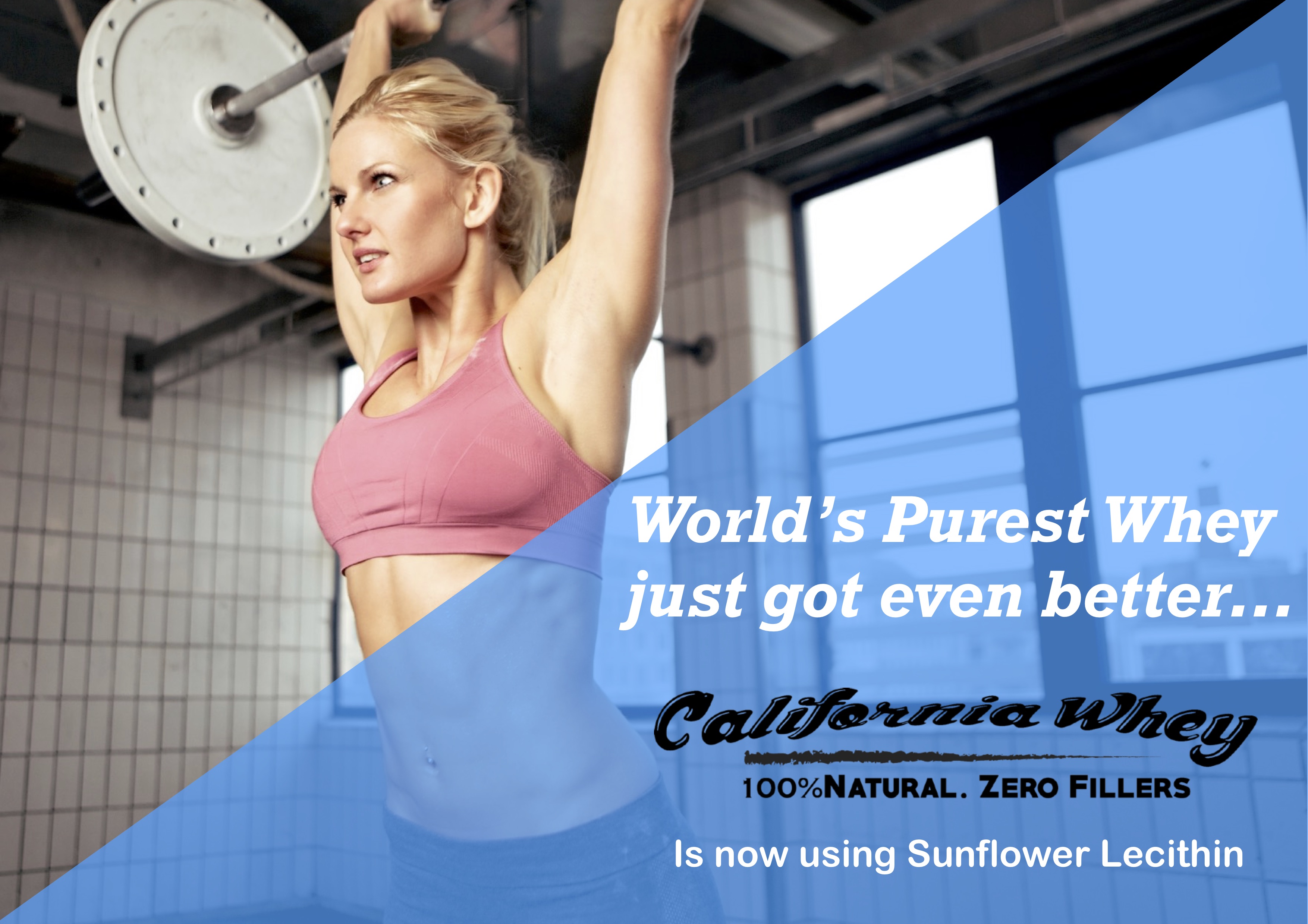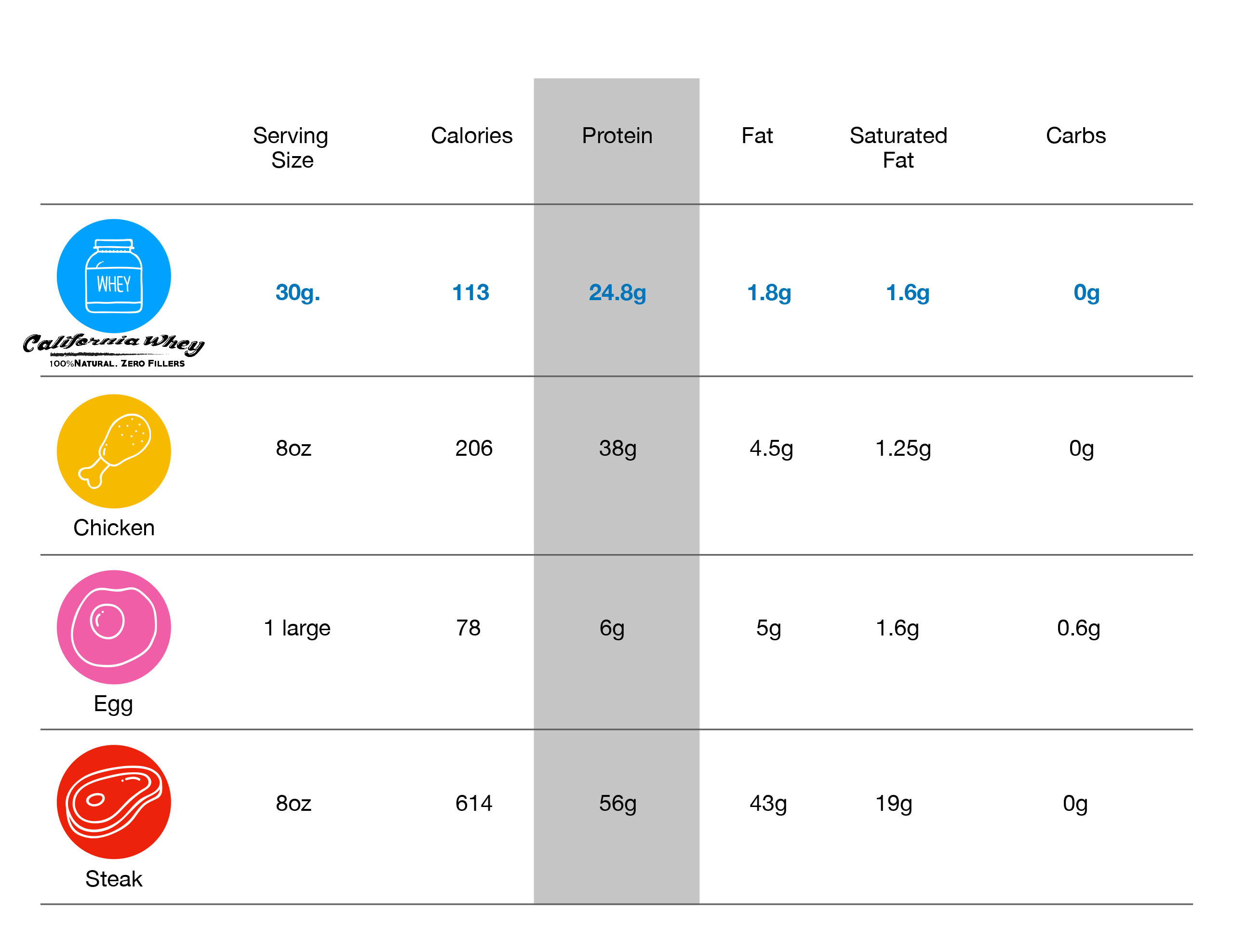 The low temperature filtration process makes the protein completely un-denatured, an un-denatured whey is an excellent source of immune boosting glutathione precursor. We believe our protein is the purest and most effective Whey Protein available on the market today. If you have been taking any other blended or mixed whey protein available in the market you will immediately notice the difference as soon as you try our product.
Because we do not blend our protein with any additives, junk fillers like maltodextrin, artificial sweeteners and thickening agents the amount of potent amino acids are retained significantly and every scoop will give you much more quantity of high quality BCAAs, Glutamine and other important amino acids.
It is an ideal supplement for people who take their health seriously and want to add some extra protein in their diet without adding calories from fat and carbohydrates. It is suitable for people who are looking to add muscle mass and lose excess fat, its a great pre and post workout supplement. 
Active individuals will greatly benefit by adding Whey Protein in their diets as this will help them preserve their muscle mass thereby promote long term good health and strength.
A quick comparison between Barbell Nutrition's natural whey and most popular whey brands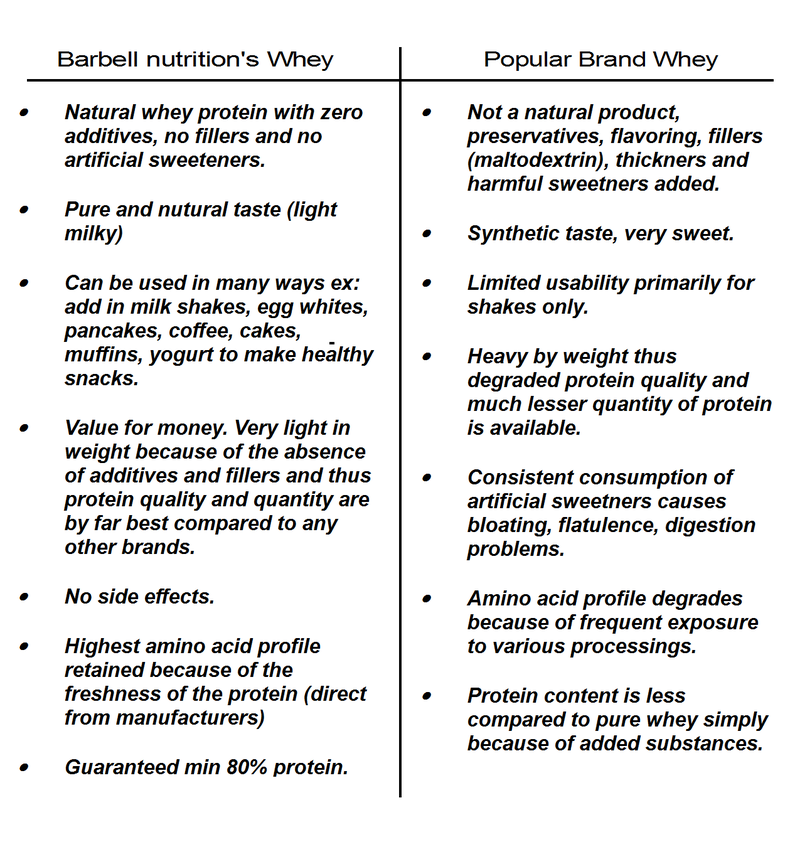 Recommended protein requirement in grams for a positive nitrogen balance (for muscle building and muscle preservation) is approx. 1.5 to 2 times your lean body mass (LBM) i.e., your fat free body weight.
For example, if somebody weighs 80 KGs with a body fat of 20% which is 16 KGs (20% of 80 KGs) then the LBM will be (80 - 16) = 64 KGs and his/her protein requirement for active muscle building will be approx. 128 gms.
Ideal times when you should be taking protein supplements are early morning right after you wake up or in the breakfast, right after your workout and in the night before going to bed (slow digesting protein like Barbell Nutrition's Casein).
For 80 KG person trying to build lean muscle anywhere between 120-150 gms of target protein intake is a safe bet.
Mix 1-2 scoops in cold water or milk with options such as coffee/natural unsweetened cocoa or both. Try fruit smoothies like blend a banana or mix with yogurt, etc. There are many options with natural Whey.


Always use natural ingredients in your protein shakes.

Banana Smoothie


FOR A DELICIOUS THICK CHOCO-COFFEE SHAKE
Mix 1 to 2 rounded scoop of Barbell Nutrition's Whey with a glass (250-300 ml) of cold milk in a blender
Add half tea spoon of Pure unsweetened Barbell Nutrition's cocoa powder. 
(Optional) Half tea spoon classic coffee powder
(Optional) Add a natural sweetener like organic honey (quarter to half spoon) or stevia
Half spoon creamy peanut butter for a rich creamy flavor


Blend for 5-10 secs and you are done! A delicious, filling shake is ready!!



Another big advantage of our natural Whey protein is that you can mix it with a variety of foods of your choice like yogurt, egg whites, add in cake recipes, smoothies, etc., it just goes with all of them because of its natural flavor. Now you can easily hit your target daily protein intake!!
Reviews